OUR PEOPLE
Bruce Isles
Property consultant providing advice and support in the following areas: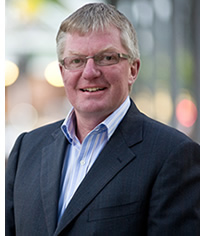 • Property Advisory – investment analysis and market knowledge; problem solving and strategy; creative management solutions.
• Development Consultancy – leading significant projects; creating high performance assets; achieving transformation in the built environment.
• Significant Projects & Initiatives – strategic review and analysis; investment partnerships; contributing to effective management outcomes.
Bruce is passionate about what he does and the potential to make a difference. He works with clients to achieve a transformation in the way the built environment contributes to business effectiveness, social responsibility and quality of life.
Bruce has 30 years experience in property in New Zealand & UK/Europe leading significant commercial development projects & structuring public/private development partnerships.
He relocated to London in the early 1990's to work as a partner in a large property investment agency practice and subsequently as UK Development Director for Hammerson plc, a FTSE 100 company with a portfolio of over 6 billion pounds sterling.
His 17 years in the UK were centred on achieving large scale transformational change in the built environments within city centres, achieving commercial outcomes often through public/private partnerships and JV's with global investors.
Bruce has returned to NZ with his young family and is leading a range of challenging property projects, drawing on his international experience and local knowledge.
He is qualified MRICS (Royal Institution of Chartered Surveyors) and is also a member of the NZ Property Institute.
Danelle Dinsdale
Senior commercial lawyer specialising in corporate governance with a focus on:
• Insurance and finance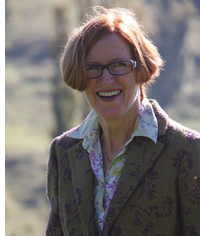 • Telecoms and IT
• Infrastructure
Danelle returned to NZ in 2009 after 17 years in London, where she gained vast experience in the IT, Telecommunications, and change management areas.
This experience was honed in the financial services, health and technology sectors. Her key clients included Barclays, Accenture, EDS (now part of HP), Cable & Wireless and Zurich Insurance.
Danelle worked in London as a senior partner in global law firm, DLA Piper, before returning to New Zealand. She was the global joint-head of IT & Telecommunications for DLA Piper, leading a team of 45 lawyers which, under her stewardship, won awards for legal services in the UK's IT & Technology sector in 2001, 2003, 2004, 2006 and 2007.
Since 2004, Danelle has also jointly led an agri-business entity which farms 20,000 stock units in Central Hawkes Bay.
After her return to New Zealand with her young family, Danelle has developed a portfolio of independent directorships, which build on her governance experience and expertise. She is a Chartered Member of the Institute of Directors.
Danelle currently sits on the boards of: Crown Fibre Holdings Limited, Medical Assurance Society NZ Limited, Hawke's Bay Regional Investment Company Limited and Ultrafast Fibre Limited. She is also a Trustee of the Cranford Hospice Foundation.